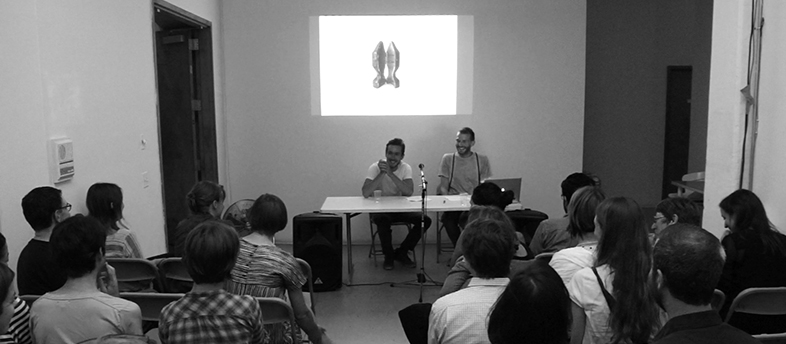 On the 21st of August, 2012, benandsebastian and Rebecca Baumann participated in a salon event at the International Studio and Curatorial Program (ISCP) in New York.
From the ISCP's website:
Rebecca Baumann will discuss recent kinetic and performance works. Central to her practice is an ongoing fascination with the complex workings of human emotion and the pursuit of happiness through celebration and ritual. Methodically planned and choreographed, Baumann's works are a formal and conceptual excursion into the nature of color and materials. Involving an element of activation, the visibility of color is in constant flux, referencing the innate change of our emotional selves and the greater world.
benandsebastian are interested in how meaning becomes embedded in spaces and artefacts in conditions of absence. benandsebastian will speak about the process of
re-examining their body of work through their 'Phantom Limbs' book project. This project has involved the duo exploring non-linear narratives and working with their studio space at ISCP as the inside of the book.