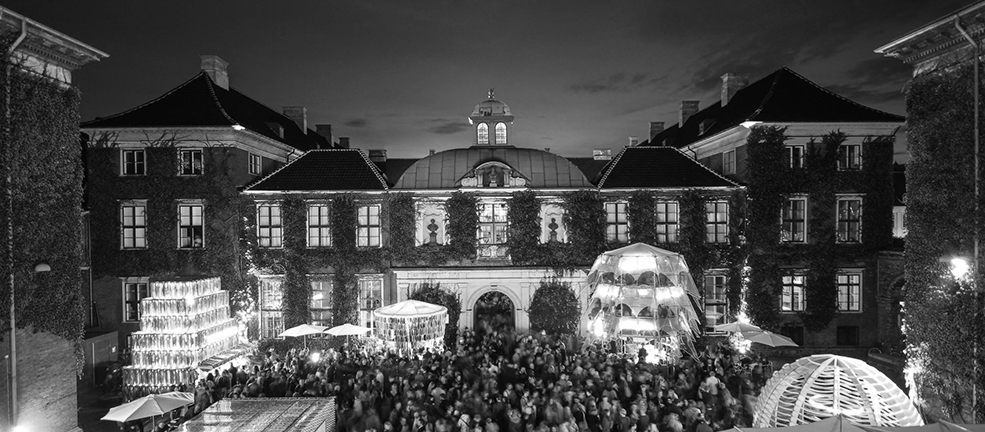 benandsebastian are looking forward to joining the jury for the CHART Architecture 2018 architecture competition.
The other jury members are:

Bjarke Ingels, Founder and Partner of BIG,
Simon Frommenwiler, Founder and Partner of HHF Architects,
Beatrice Galilee, Curator of Architecture and Design at The Metropolitan Museum of Art,
Susanne Ottesen, Gallerist and Co-founder of CHART
and Thomas Lommée, Founder and Partner of OpenStructures and Intrastructure

From CHART'S press release:
CHART Architecture is an annual competition, which invites young architects to design individual pavilions that are presented in the baroque courtyards of Kunsthal Charlottenborg housing the gastronomical and cultural partners of CHART ART FAIR.
CHART is an influential non-profit organisation that is committed to strengthening the role of the Nordic region within the international cultural scene. Through collaborative creative alliances between art, design, architecture, performance, music and gastronomy.
CHART has excelled as an important international platform for art and culture in the Nordic region. From its successful launch in 2013, CHART has continued to attract thousands of visitors each year, welcoming almost 19,000 people in 2017. CHART has also demonstrated the ability to expand beyond the limits of the art fair's commercial success by offering a range of social and networking activities that are beneficial to both the public and the creative community at large.