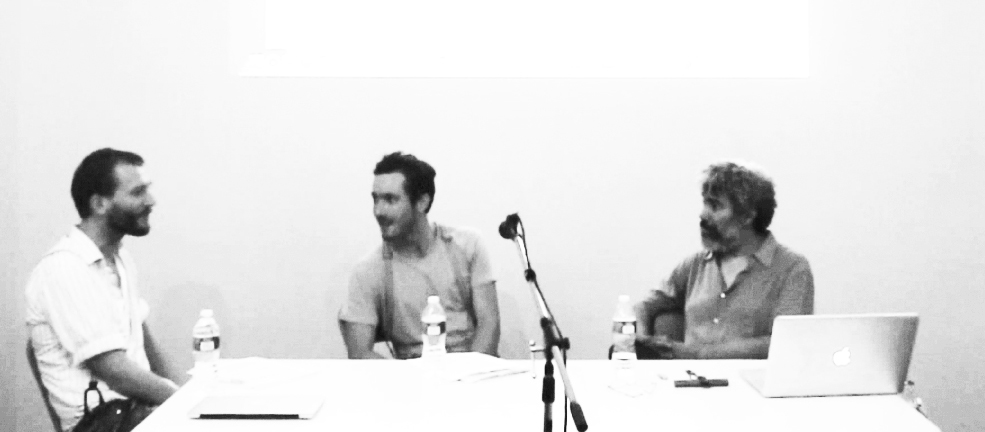 On the 4th of September, 2012, benandsebastian and Fred Wilson participated in a discussion series at the International Studio and Curatorial Program (ISCP) in New York.
From the ISCP's website:
Brooklyn Commons, a new discussion series beginning this fall at ISCP, presents intellectual and artistic pairings between the established Brooklyn-based artist community and ISCP residents. This series puts artists in conversation who have not shared a dialogue in the past and focuses on the vibrant and diverse cultural practitioners living and working in Brooklyn, both long-term and short-term.
Fred Wilson and Danish collaborative benandsebastian will discuss the politics of display and the re-imagining of the historical narratives of objects. Wilson's work has explored themes of display and how objects in museum collections carry or reveal political and institutional power structures. benandsebastian's ongoing project, Phantom Limbs, explores how systems of display are involved in embedding meaning in spaces and artifacts during conditions of absence. The duo's work employs architecture as a way of thinking,  which is explored through mythical stories, utopian models, economic systems, and power relations.